On January 23 at InterSolution, the No.1 networking and trade fair for the solar industry in the Belgium, Growatt was awarded the Top Brand PV Belgium 2019 for inverter category by the independent market research and consulting company, EuPD Research.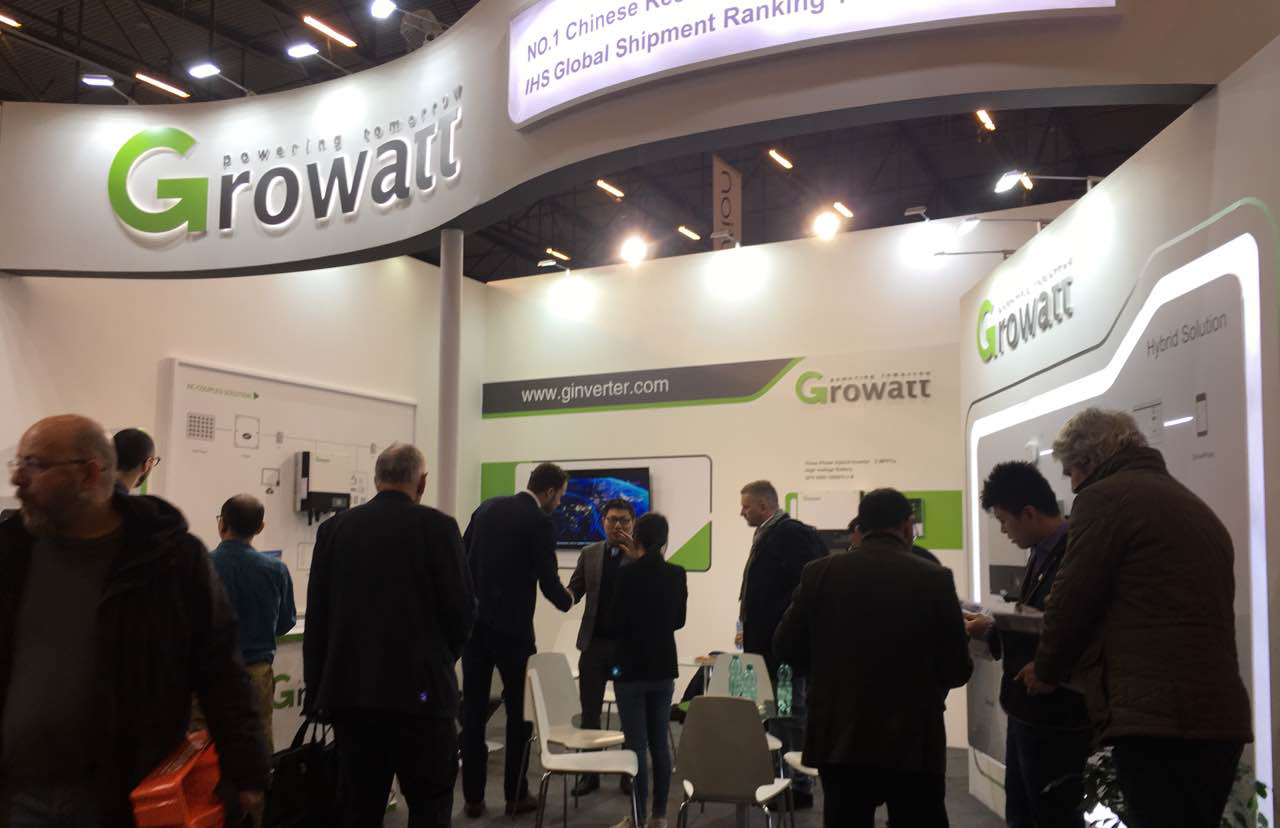 By reaching out to installers directly in Belgium, EuPD is able to gather valuable first-hand information of the technical aspects and the image of the inverter brands. Additionally, based on years of research, EuPD has developed its advanced evaluation model that emphasizes the aspects of successful brand management of inverter companies. The Top Brand PV Seal award recognizes the leading position of Growatt in Belgium in terms of reliability, market penetration, brand awareness, satisfaction etc.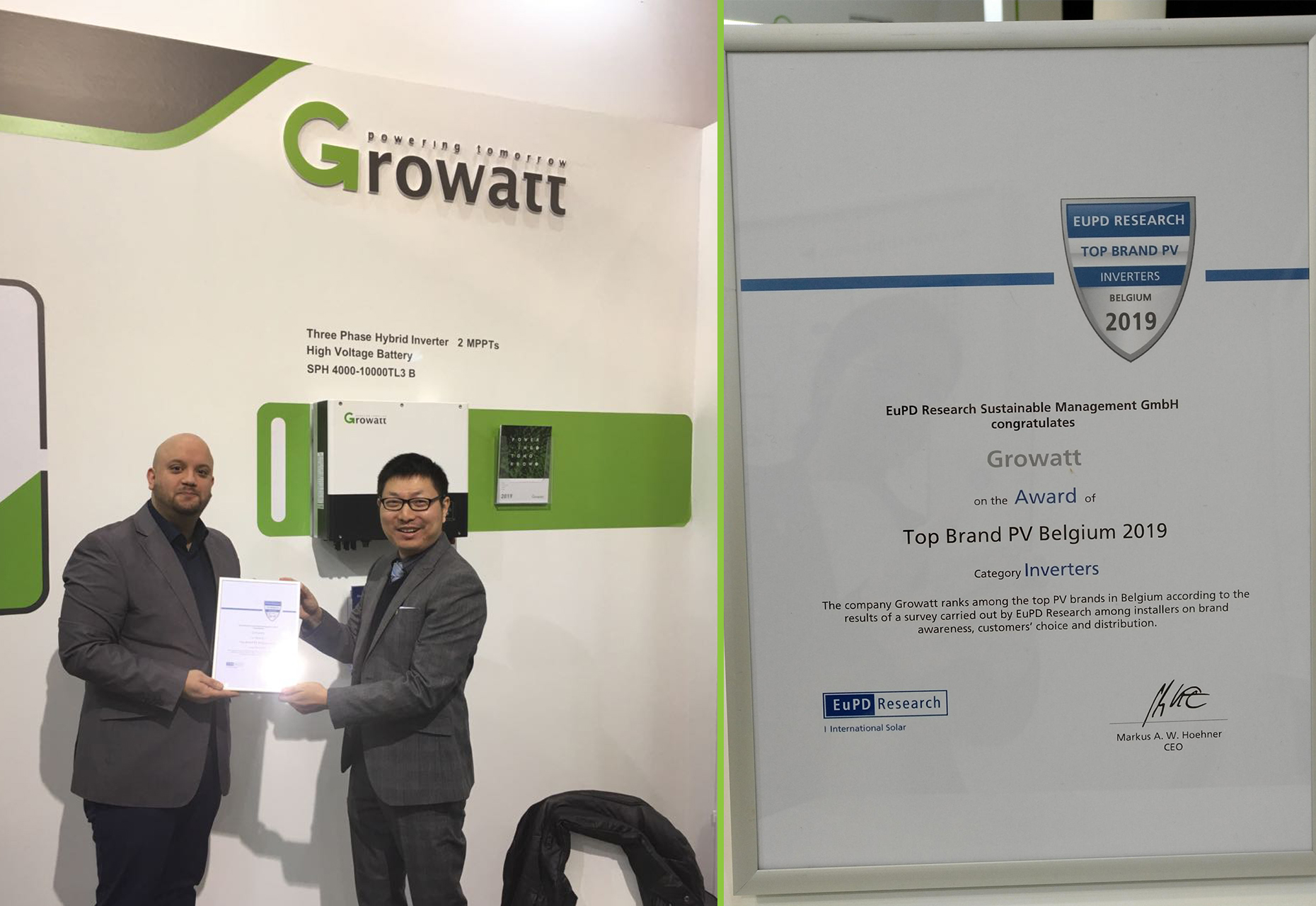 "We are very happy to receive the Top Brand PV Seal from EuPD for our achievement in Belgium. Ever since entering the Belgium market back in 2010, Growatt has been working closely with our local partner to promote our business and brand," says Ramon Lee, Growatt European Director when receiving the award from EuPD at InterSolution. Ever since entering the Belgium market in 2010, Growatt has been growing steadily for years and now it's well recognized across the region. It has become the major supplier for iChoosr projects in Belgium.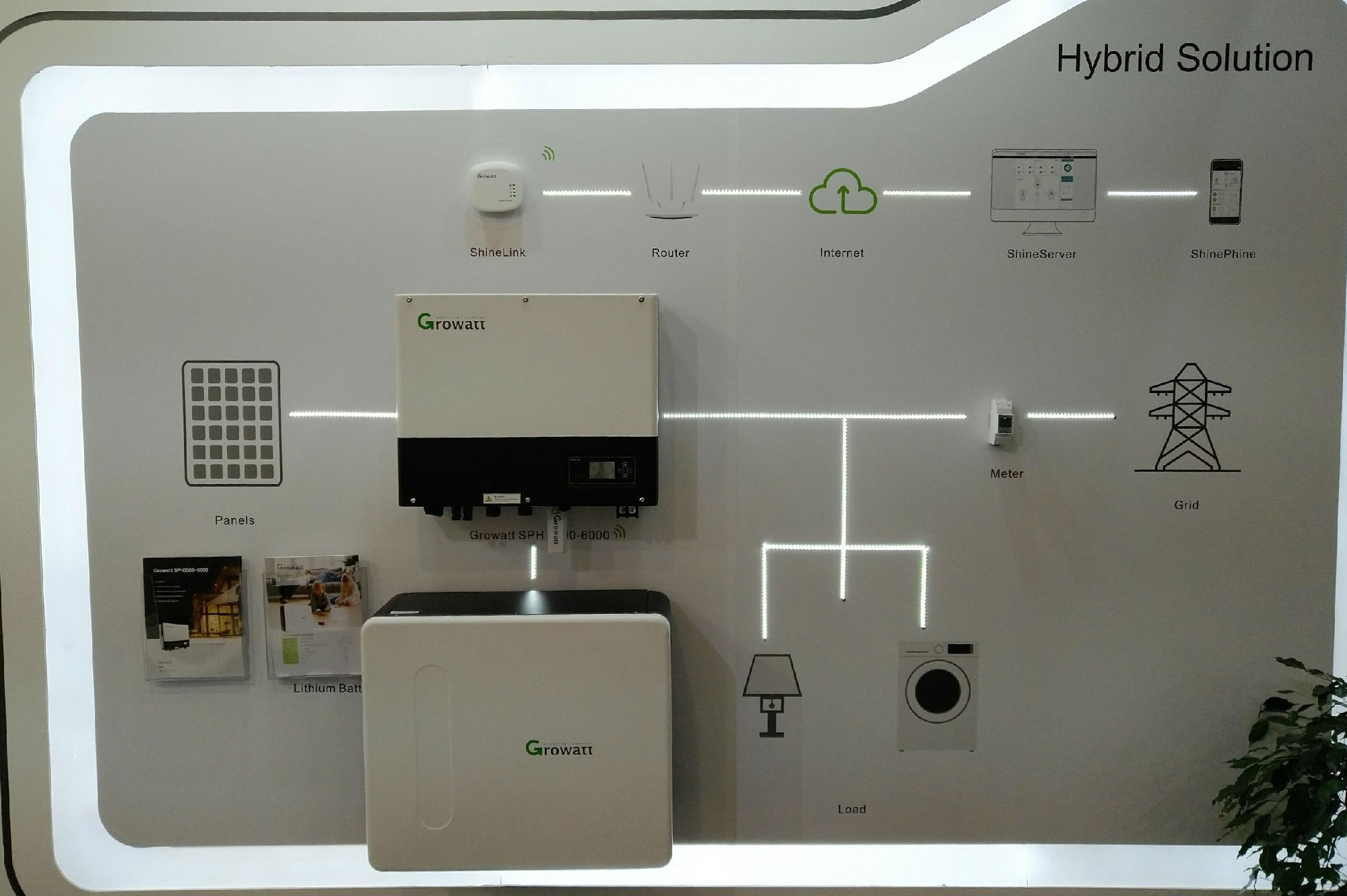 "We have a very comprehensive product lineup that matches the demand of clients very well. For instance, in terms of residential storage solutions we've got hybrid solutions for new storage PV installations and ac-coupled solutions for retrofit," continues Lee. Growatt has been focusing on developing PV solutions for distributed solar as well and its latest product development Growatt MAX is in the spotlight at the exhibition.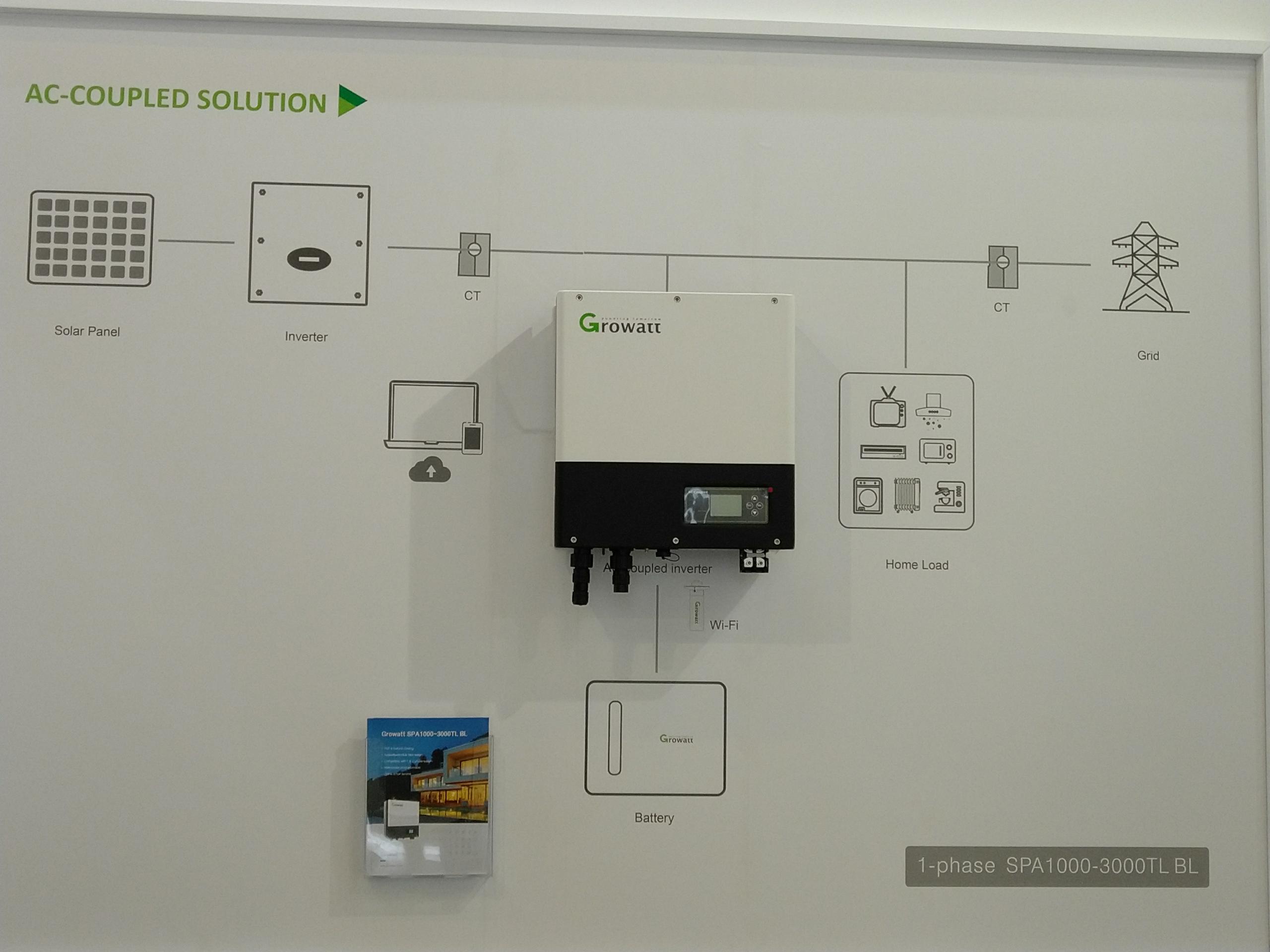 MAX has got six MPPTs and powerful quad-core architecture, which makes it flexible for system configurations and very capable to handle monitoring and other smart functions. It's expected to be well received for commercial and industrial projects. Recently, MAX has been tested and certified to meet the BDEW's Medium Voltage Guidelines. The addition of Max to Growatt's product lines will strengthen its market penetration and contribute to its growth momentum across the region.