On 26 Feb – 1 March Growatt partnered with Chint at GENERA 2019 in Spain in a step to strengthen business collaboration and further explore the solar market across the region. The four-day event organized by IFEMA at Feria de Madrid is a popular platform for people across the solar industry to come together and learn the updates of the market and product technology.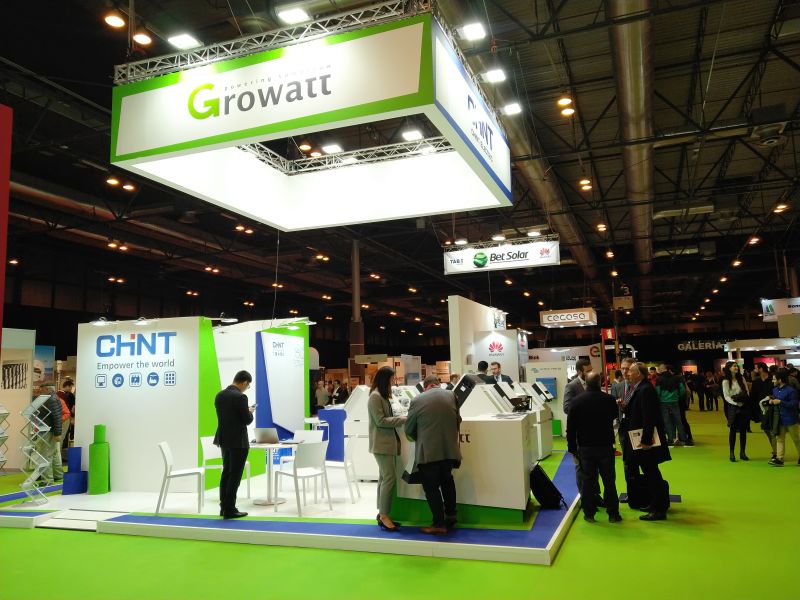 "Growatt has been developing business with our partners across Europe. Today we are here with Chint, our close partner for years to present our PV solutions to the audience," said Ramon Lee at the booth, Growatt EMEA Director. "We have a very comprehensive product lineup that can meet the demand of clients very well. For instance, at the show these days customers have shown great interest in storage inverters. And we have inverters for both grid-tied and off-grid storage applications. Additionally, here in Spain there're regulations that require zero-export limitation functions of solar inverters. Our inverter solutions have got such functions and will meet the market demand," continued Lee.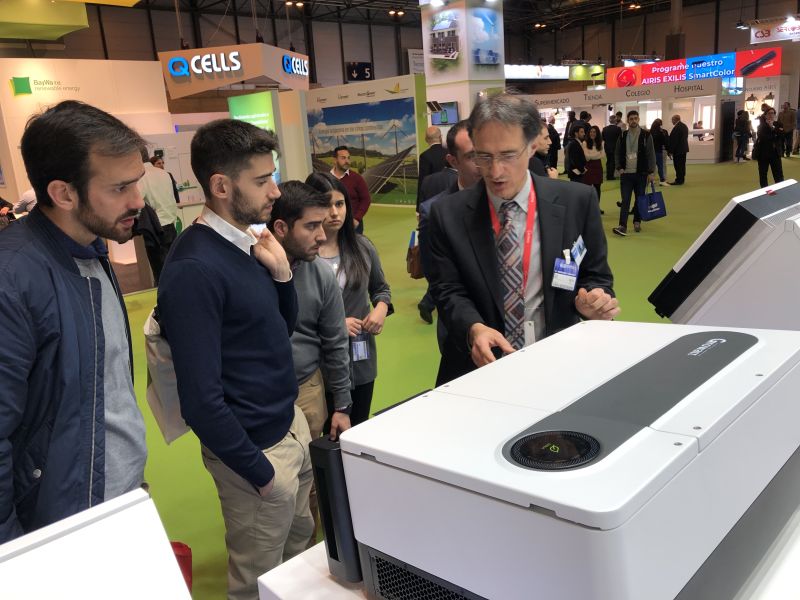 The spotlight at the stand was MAX, Growatt's latest smart and powerful commercial inverter. Customers adore its cool looking and powerful functionalities. "Our new model Growatt MAX is increasingly popular as we have put a lot of energies and efforts in developing MAX to achieve outstanding performance and meet the complex requirements of rooftop projects. It has got 6 MPPTs and quad-core chips, which will greatly increase its flexibility for configuration on irregular roofs and enhance its capability to handle functions like surge protection, I-V curve scan, fault waveform record, one-click diagnosis etc, " introduced Vivian Zou, Growatt Technical Manager.
In 2018 the sales from Europe contributed a significant share to Growatt's overseas growth. It's forecasted that this year European markets like Germany, Spain, France and Netherlands are leading the solar recovery. Under this scenario, with the product and technology advantages Growatt will continue to expand its footprint with close and strong partnerships across Europe.