2019 Growatt Annual Party
Date: 2019-01-21
On Jan 18, Growatt held its 2019 Annual Party in Shenzhen, China. Over 1,000 employees joined the event to share our achievements made for the past year and best wishes and happiness of the coming Chinese New Year. Growatt employees had shown their talents with marvelous performances, receiving cheers and exclamations from the audience. Traditional Chinese Dagu (large drum), Kungfu, acrobatics, diabolo, keyboard playing, singing, dancing and dramas surely made a great impression.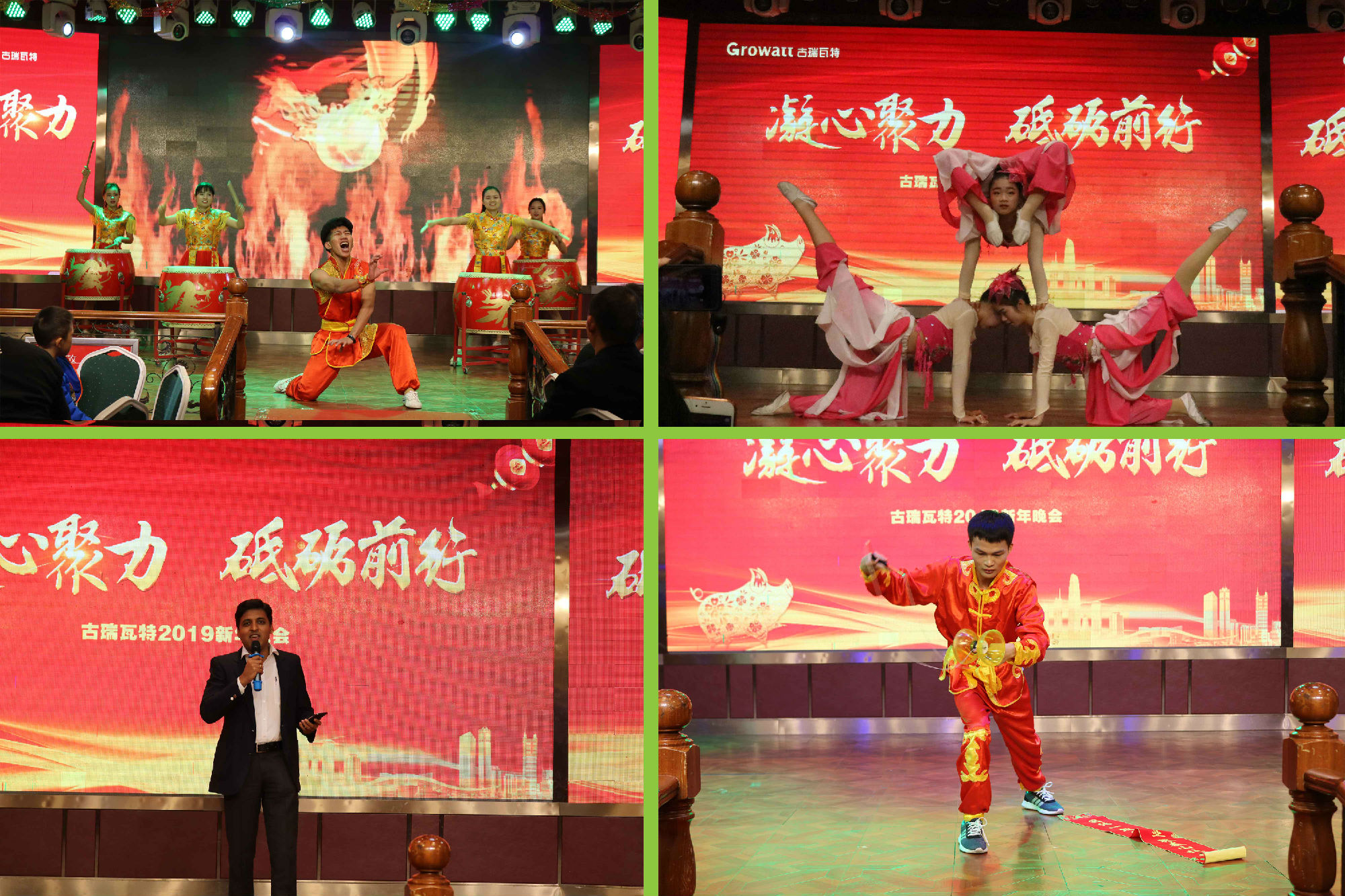 2018 is a bumpy year for the solar industry in China with setback from policymakers. However, Growatt managed to tackle the difficulties and keep its leading market position in China as well as achieving outstanding growth across global markets. Growatt's capability to encounter difficult times is based on its product quality, technology advantages, great customer services, in-depth understanding of the solar industry and employees' great efforts.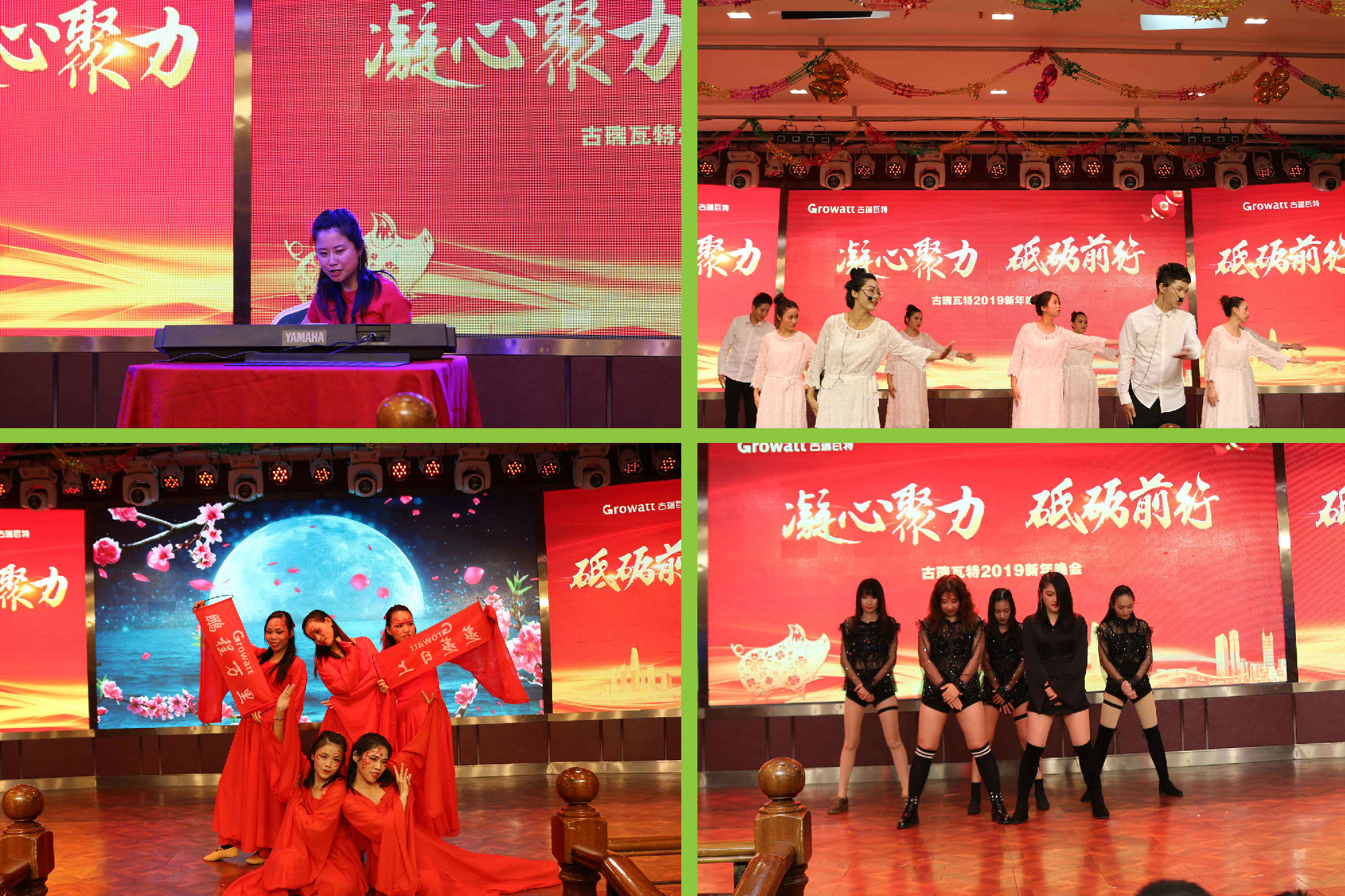 To reward the contributions of 'Growatters', Growatt prepared lots of red packets and lucky draw prizes at the event. "Without our employees, Growatt would not have been here today. So I would like to take this opportunity to thank all our employees for their tremendous contributions and efforts. Let's put all our strength and energy together and make impressive strides in 2019!" said David Ding, Growatt CEO and co-founder when awarding the outstanding employees. In this New Year, Growatt will continue to work hard on product innovations and provide premium smart PV solutions and great customer services for our partners and clients!