As one of the world leaders in solar energy production, Australia's solar industry has achieved another milestone. More than 2 million Australian households now have solar on their rooftops. The extraordinary potential of the market has attracted hundreds of manufacturers from the solar industry around the world .
On 23-24 October, one of the global leading inverter brands, Growatt showcased its most up-to-date solutions at Australia's biggest clean and renewable energy exhibition, All-Energy Australia. Growatt has been a very popular brand in Australia ever since it entered the market in 2010.
"Since foundation, Growatt has been focusing on innovation and customer needs. Our R&D engineers work very hard with to improve product reliability and innovate PV solutions. This year at All-Energy we have a series of most up-to-date PV solutions on exhibition," said Frank Qiao, Growatt Vice General Manager.
On the first day of the show Growatt launched its new storage ready inverter MIN 2500-6000TL-XH. "It is future-proof! The inverter works with low voltage battery and has a battery interface which can be easily extended later to a storage system. With this solution customers will save a lot of money to turn their rooftop solar plant into a PV storage system in the future," said Qiao.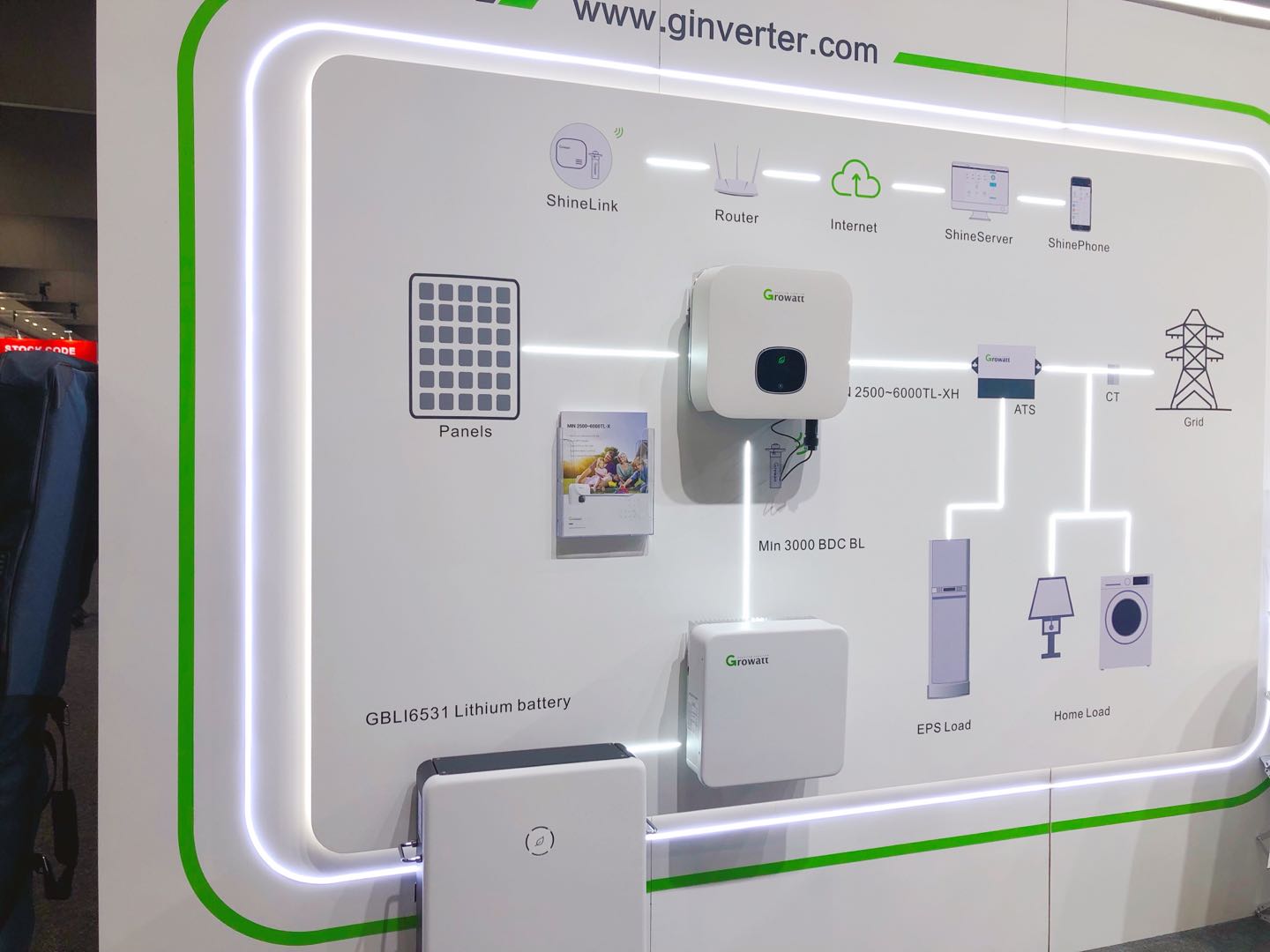 In addition, Growatt has showcased its Power Box, an all-in-one solution for residential solar storage system. PV inverter function, power storage and EPS are integrated into the compact box, nice and elegant. Growatt's smart and powerful inverter MAX has also attracted a large number of clients. Its cool appearance, powerful quad-core design and smart diagnosis function make it the ideal solution for commercial and industrial solar plants.
Growatt provides a wide range of PV inverters for residential and commercial solar plants. Dedication to technology innovation, product quality and professional service has been driving Growatt's strong and fast growth. According to IHS Markit, Growatt has become the world's TOP 3 supplier of single-phase PV inverter.