On April 2 -3 at International Convention Centre Sydney, people from across the solar industry gathered to join the annual Smart Energy Conference & Exhibition. In 2018, Australia achieved a staggering growth of PV installations, adding a record of 3,775 MW installations according to a press release by Smart Energy Council. A continued growth is expected this year! At the event, delegates and exhibitors are looking at the future of Australian solar.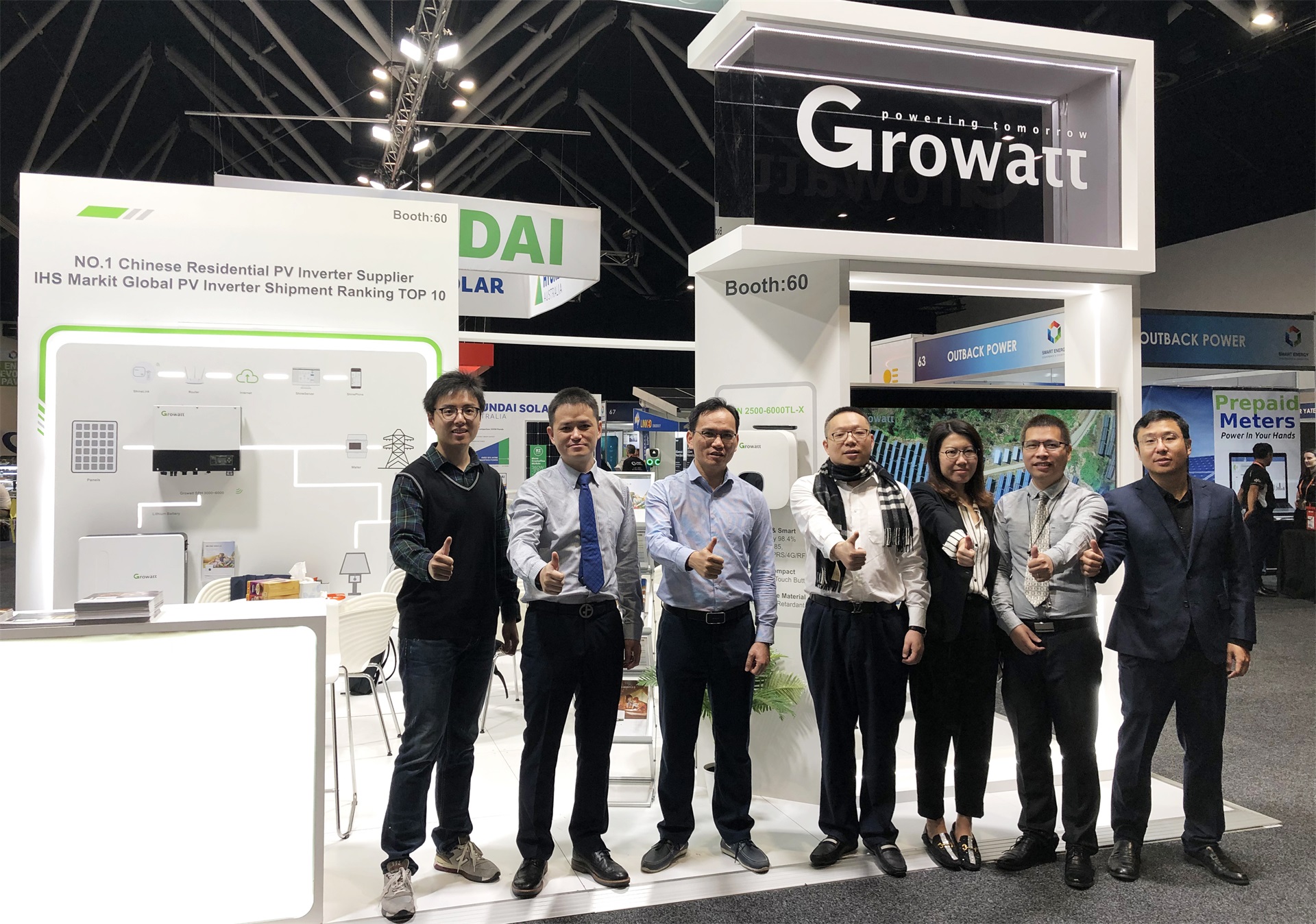 "Growatt has been investing a lot in technology and product development for the future", said Frank Qiao, Growatt Co-founder and Managing Sales Director at the booth. Since entering the Australian solar market in 2010, Growatt has been growing steadily and has become a popular inverter brand in residential sector. "By 2018 over two million rooftop systems had been connected in Australia. Until 2018 we had shipped about 200,000 inverter solutions to the rooftop sector in Australia. That means one out of ten rooftop systems are using Growatt inverters. To further improve our popularity and user experience, recently we have developed MIN 2500-6000TL-X, our solution for future residential solar systems. "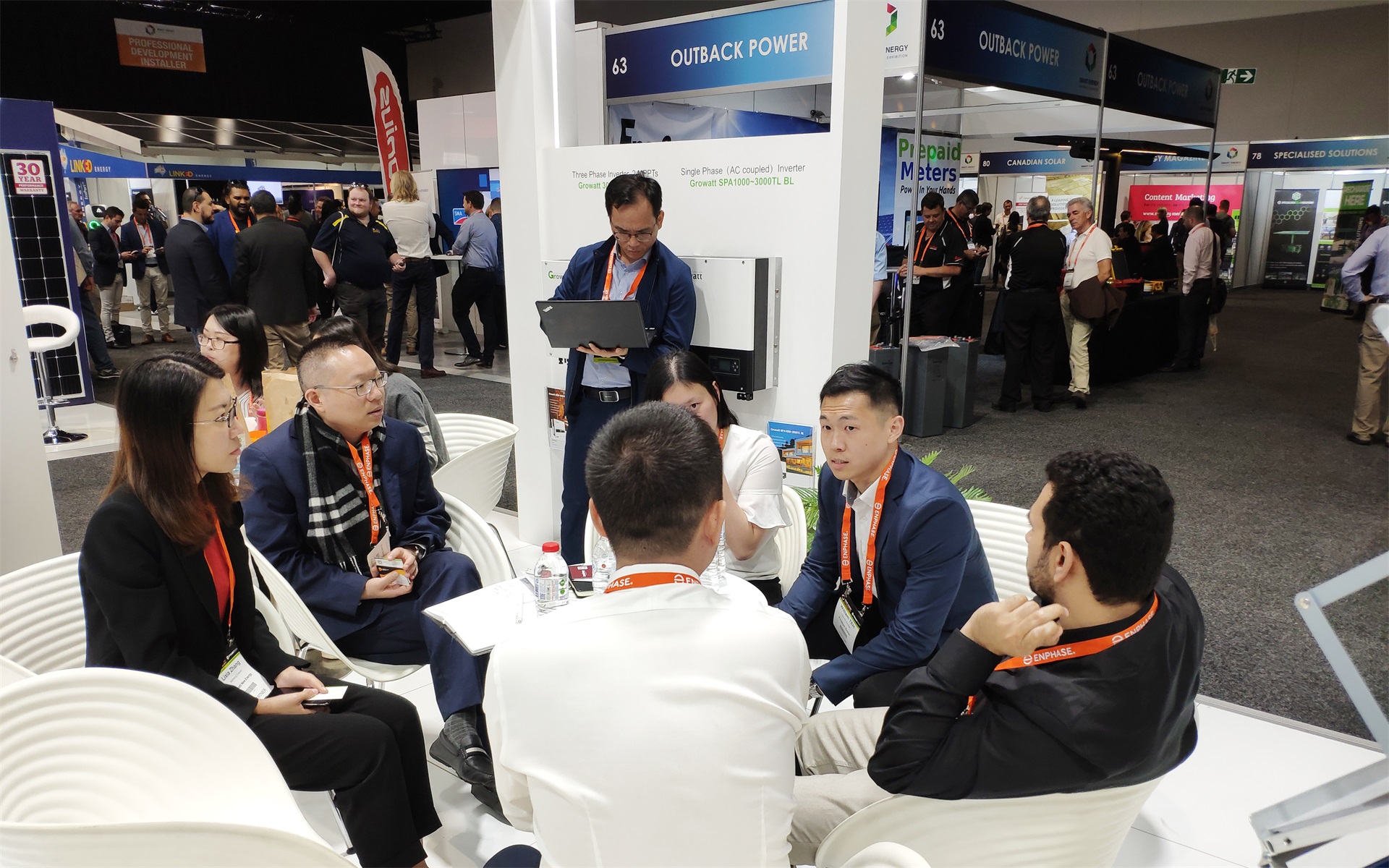 "Solar has become part of many Australians' life and people like an inverter that is of better design and more user-friendly features. Take a look at MIN. It has an appealing design with OLED display and touch button. At first glance, customers are attracted by such compact design. Compared with solar inverters of the 'old' generation, it's about 35% lighter because it uses aerospace grade materials, light and flame-retardant. So it would be easier to carry and install", Qiao presented the new model at the booth.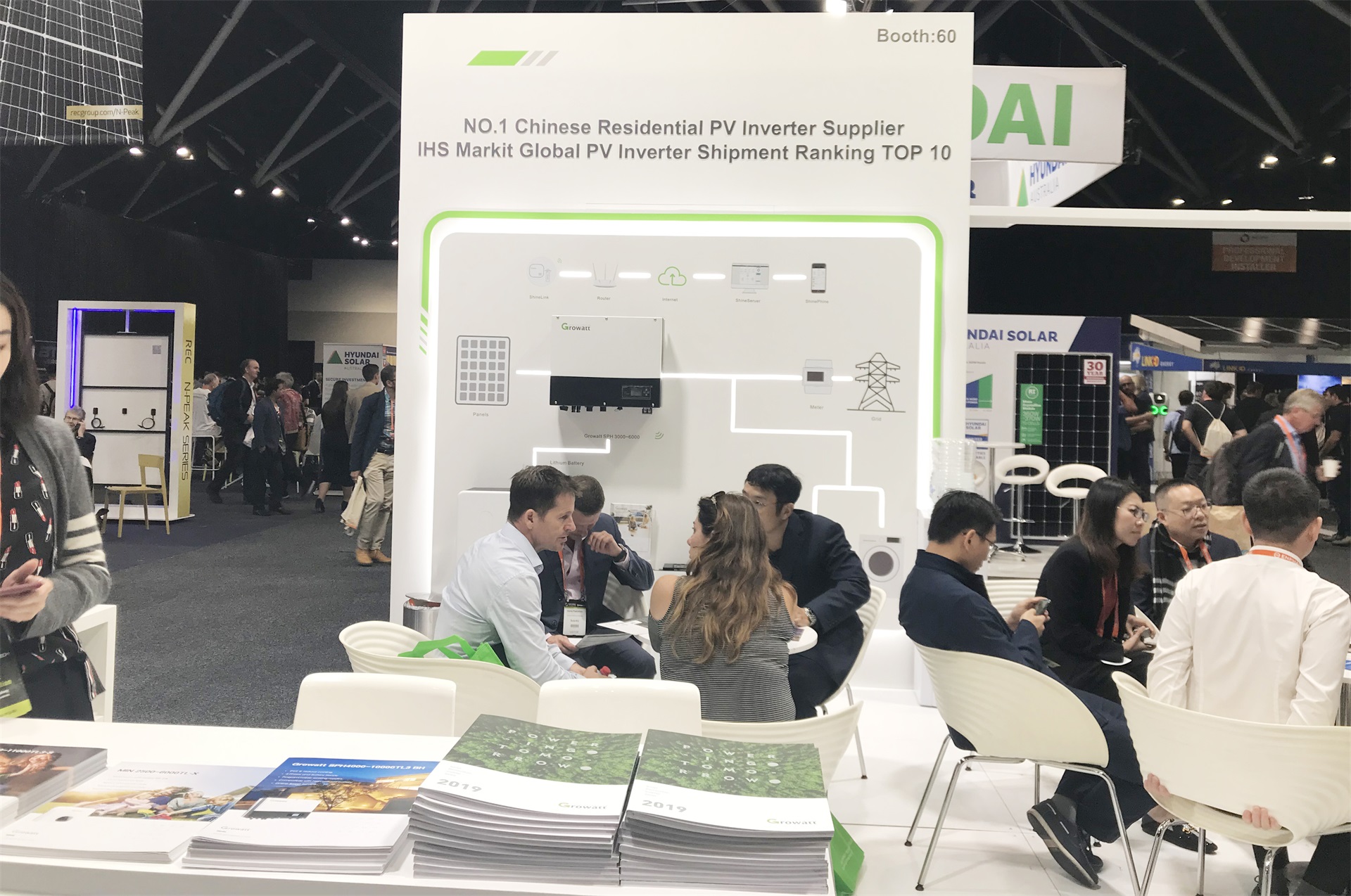 "Additionally, MIN has smart functions. MIN will be the 'brain' of the PV system! By connecting MIN to Growatt's Online Smart Service(OSS) platform, customers, installers and distributors can monitor their systems remotely. Installers can manage and maintain their installed systems on OSS. Installers can check all devices, plants and server accounts and if a failure is reported, installers can check the inverter information and diagnose the system easily. In most cases, they don't have to go on site as over 60% of system problems can be solved on the platform by remote configuration, remote FW update etc . So all in all, this is the next generation residential inverter!"