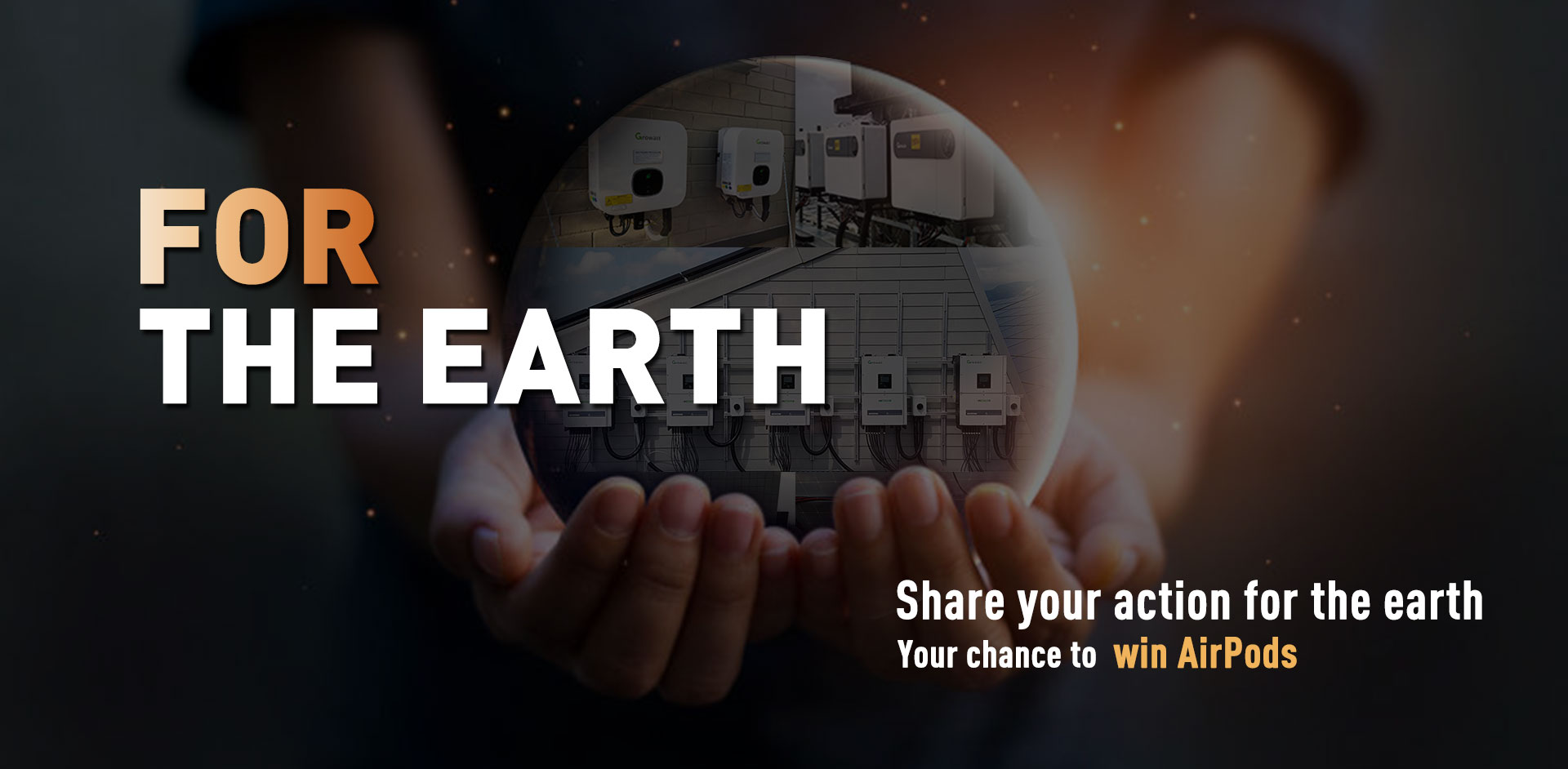 To commemorate the 50th anniversary of Earth Day, Growatt is holding FOR THE EARTH installation photo contest. We encourage you to share your installation photos of Growatt inverters on Facebook, Twitter or LinkedIn, and get a chance to win AirPods!
There'll be five winners for this contest. Growatt will select five best installations from the participants and announce the winners on Earth Day! Winner will each receive the prize of an 'Apple AirPods with Charging Case'.
Contest Period
FOR THE EARTH photo contest will begin at 18:00PM, March 17, 2020 (GMT+8) and end at 18:00PM, April 21, 2020 (GMT+8).
Four simple steps to participate:
Step 1: Search "Growatt New Energy"on Facebook, Twitter or LinkedIn and follow us!
Step 2: Upload good photos of your installation of Growatt inverters and the PV system on Facebook, Twitter or LinkedIn
Step 3: Share installation location(city & country) and system size(in KW or MW),
hashtag #Growatt, #EarthDay2020,
and mention us @Growatt New Energy
Step 4: Post
Here's an example: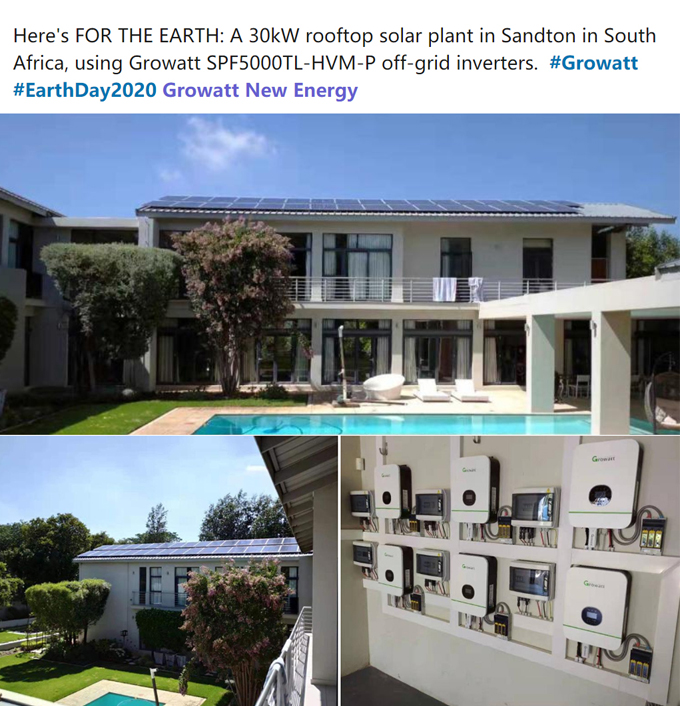 Tips:
1. Participants who provide high resolution photos will have a better chance to win!
2. Don't forget to mention Growatt in your post, or we may miss your participation.
3. Growatt will send you a private message to confirm the receipt of your photos.
4. If you have any questions, please feel free to contact our representative at whiskey.lu@growatt.com.
Important Notice:
By participating in FOR THE EARTH photo contest launched by Growatt, you agree to authorize Growatt to use your photos and system information for marketing on websites, brochures, flyers, social media or any other platforms and materials Growatt uses.
Disclaimer:
Growatt reserves the right of final interpretation for the content hereinabove.